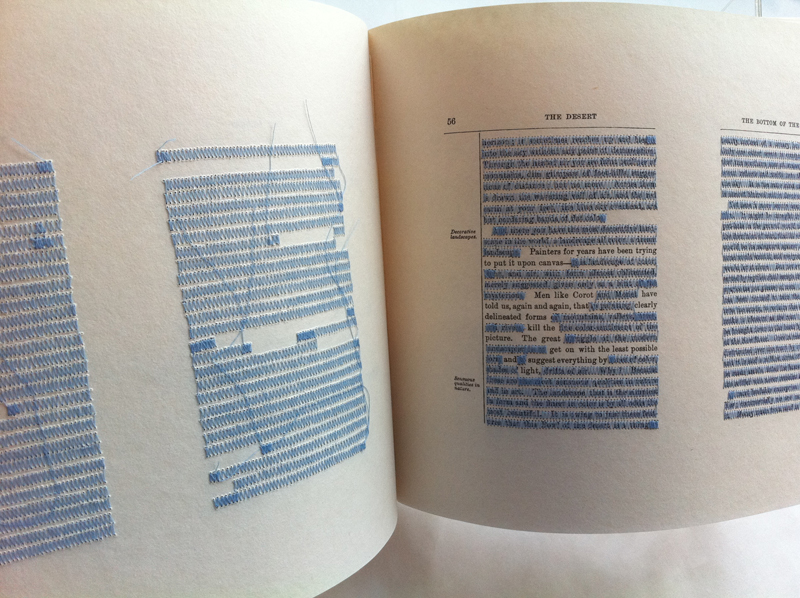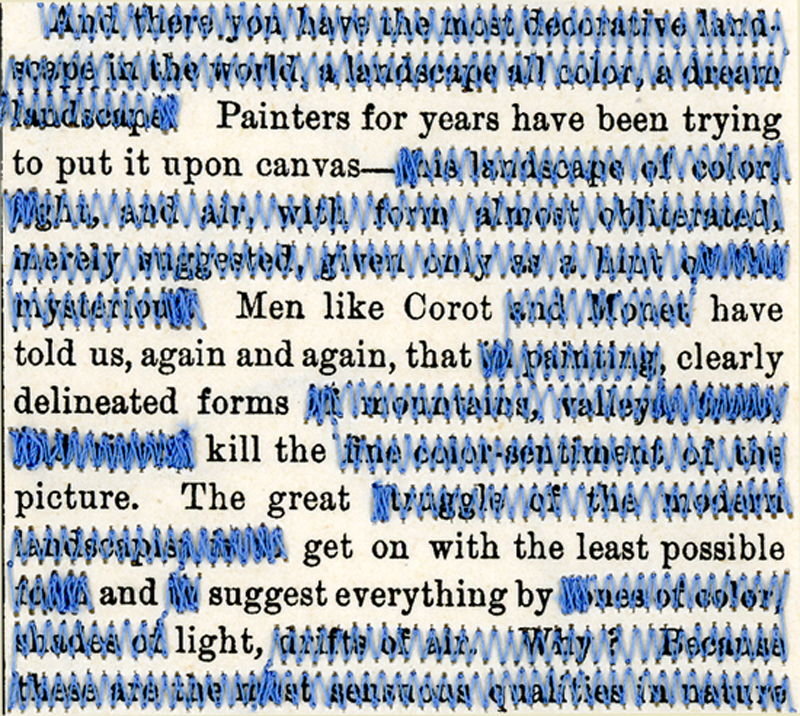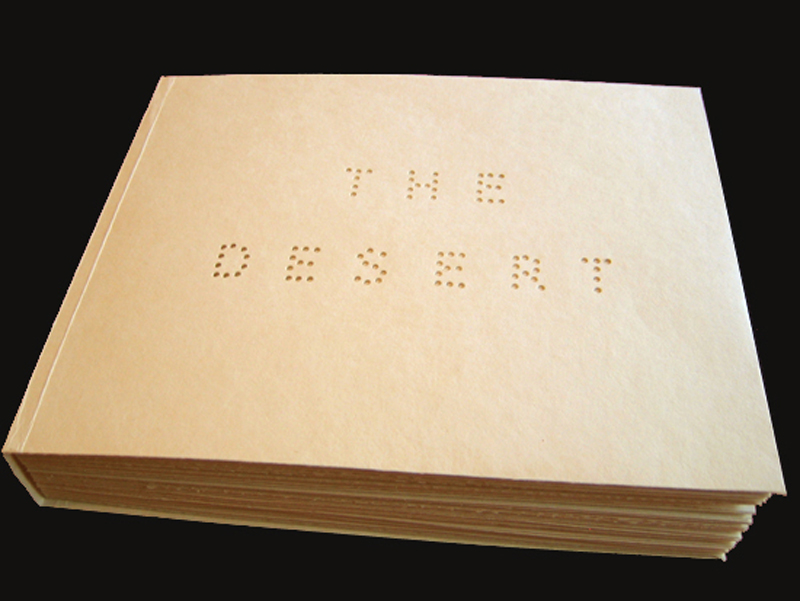 Read a chapter from The Desert, "The Make of the Desert" in Trickhouse.
The Desert is a poem I wrote by sewing row by row, line by line, across 130 pages of John Van Dyke's, The Desert: Further Studies in Natural Appearances (1901). I used atmospheric fields of pale blue zigzag stitching to construct a poem "narrated by the air"— "so clear that one can see the breaks."
Each quietly monumental book in the edition of 40 was machine-sewn "readily as glaciers" with over five thousand yards of pale blue thread. The poem formed its own elemental landscape and shares Van Dyke's poetic attention to visual phenomena. Thinking of the artist James Turrell, for whom the poem was first composed, I found: "The great get on with the least possible and suggest everything by light."
All drafts of the poem were composed through the process of sewing. The book is experienced both as a poem in which a reader must seek out the words which often hide, and when one turns the page, as a kind of drawing where the acts of poem-making leave their thready record.
The edition was released by Granary Books in 2008 is comprised of 40 numbered and signed books.
A chapter from The Desert, "Light, Air, and Color" was also published (print) in Esopus.